Voted #1 Four Seasons Sunroom Dealer On The West Coast!
California Sunrooms Co. Proud Dealer of Four Season Sunrooms
For over 30 years Four Seasons Sunrooms have been North America's leader in all year round sunrooms, solariums, conservatories, and patio enclosures for both quality & design. They have over 300 locations in over 30 countries and enjoy the industry's most Independent Accreditations. They are deemed to truly be the best glass room manufacturer by architects, engineers, and above all their hundreds of thousands of satisfied customers.
Four Season Sunrooms Product Presentation
What make Four Seasons Sunrooms the industry's best has got to do with their innovative sunroom design capabilities, structural durability, thermal framing performance, energy efficiency and their exclusive commercial grade Conservaglass. Four Seasons consistently develops and sustains the state‑of‑the‑art in sunroom materials, processes and performance. Four Season Sunrooms is the company that others try to imitate, but can never duplicate.
Four Season Sunrooms Features
Four Seasons Sunrooms produces an extensive line of products in aluminum, vinyl and laminated wood construction. All exteriors are maintenance‑free aluminum with structural rafters up to 12‑in.‑deep. Project management teams ensure complete project coordination and quality control from start to finish. Price quotes, drawings, complete engineering (including connections), factory preassempbly and customizing ensure structural integrity, on‑time delivery, and on‑budget completion of each project.
Four Season Sunrooms Independent Accreditation
Four Season Sunrooms is the only sunroom, solarium, conservatory, and patio enclosure manufacturer that is tested and approved by all the leading accreditation agencies to ensure your comfort, safety and peace of mind.
Four Season Sunrooms components pass rigorous independent testing and are then approved all the major independent accreditation agencies. You don't have to take our word for the fact that they're #1…they have the independent tests and approvals to prove it. Before you buy any sunroom, conservatory, solarium, pool enclosure, or patio enclosure, ask to see the manufacturer's Certification and Approvals list.
ENERGY STAR

ENERGY STAR is a government-backed program helping businesses and individuals protect the environment through superior energy efficiency. A label is attached to the glass for each window and door at our factory.
Four Seasons Sunrooms Certifications and Approvals
ICC‑ES
ICC‑ES is a nonprofit, public‑benefit corporation that does technical evaluations of building products, components, methods and materials. The evaluation process culminates with the issuance of reports on code compliance, which are made available free of charge, on the World Wide Web, to building regulators, contractors, specifiers, architects, engineers and anyone else with an interest in the building industry and construction. These people look to ICC‑ES evaluation reports for evidence that products and systems meet code requirements.
National Fenestration Rating Council (NFRC)
NFRC is a non‑profit organization that administers the only uniform, independent rating and labeling system for the energy performance of windows, doors, skylights and attachment products. Its goal is to provide fair, accurate and reliable energy performance ratings. A removable NFRC label is attached to the glass for each window at the Four Seasons Sunrooms factory.
American Architectural Manufacturing Association (AAMA)
AAMA is the source of performance standards, product certification and educational programs for the window, door and skylight industry. Our windows are labeled with a permanent gold label that is affixed to the window frame.
Underwriter's Laboratories Canada (ULC)
Underwriter's Laboratories of Canada (ULC) is an independent, not‑for‑profit product safety testing and certification organization. ULC has been testing products for public safety for more than 80 years and is accredited by the Standards Council of Canada, under the National Standards System.
Florida Building Commission (FBC)
The State of Florida requires that certain building components used as part of the building envelope be approved by the State Building Commission. This is a requirement for the product to be sold in the state.
California Housing and Community Development ‑ Factory‑Built Housing Program (CHCD/FBHP)
The purposes of the Factory‑Built Housing Program are to ensure the health and safety of persons using or purchasing factory‑built homes (FBH) or FBH building components, and to provide California residents with reduced housing costs through mass production techniques resulting from a factory production environment.
National Sunroom Association (NSA)
Four Seasons Sunrooms is a founding member of the National Sunroom Association (NSA), a member‑directed trade association founded in 1997. The NSA is dedicated to the advancement of the manufacture and construction of safe, energy‑efficient and environmentally conscious sunrooms, patio enclosures, solariums, and conservatories. It is dedicated strictly to the sunroom industry, and is committed to assuring that consumers learn about and enjoy the many benefits of glass room living.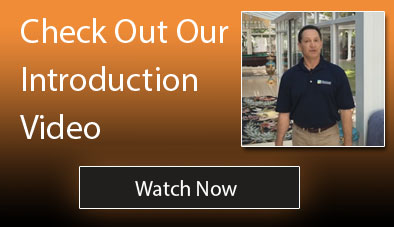 California Sunrooms Co.
Walnut Creek Show Home
(Appointment Only)
Phone: (925) 270‑0827
Office Hours
| | |
| --- | --- |
| Monday | 10:00 am – 6:00 pm |
| Tuesday | 10:00 am – 6:00 pm |
| Wednesday | 10:00 am – 6:00 pm |
| Thursday | 10:00 am – 6:00 pm |
| Friday | 10:00 am – 6:00 pm |
| Saturday | 10:00 am – 6:00 pm |
| Sunday | Closed |
Sunroom & Patio Cover Review Sites
Our Yelp Sunroom Review Site
Like Our Facebook Page
Review us on Google +[feather_share]