Voted #1 Four Seasons Sunroom Dealer On The West Coast!
Frequently Asked Questions
Sunrooms, solariums, and conservatories, began life as places for potting and preserving tender plants. Originally, they were outbuildings to country houses and stately homes and very much the domain of the gardener.
Over time, sunrooms were refined and became increasingly popular during the eighteenth century as glass became less of a luxury and as our increasingly intrepid ancestors returned from the far corners of the world with exotic botanical specimens to cultivate at home. In fact, some of the founders of the United States, including Thomas Jefferson and George Washington, had conservatories on their estates. Often, citrus trees were sheltered and nurtured here and the sunroom or conservatory became known as the "orangery".
As so often happens, a purely functional space began to take on decorative aspects. People became aware that the sunroom could also be a garden room, a delightful spot in which to enjoy outdoor views and an al fresco atmosphere while remaining sheltered from the outside elements.
These early buildings were usually made with an iron framework and small glass panes. In the early nineteenth century, casting and building techniques greatly improved while mass production made glass even less expensive and more widely available. On the one hand, this made even grander conservatories and solariums possible, featuring more delicate and elaborate structures. On the other hand, it meant that much humbler homes could now aspire to a conservatory, and the domestic sunroom as we know it today began to take shape.
Public conservatories also sprang up, and many of the "winter gardens" that grace so many of Britain's holiday resorts and spa towns are still standing today. The greatest of them all, however, is no longer with us. The magnificent Crystal Palace that was built in London's Hyde Park to house the Great Exhibition of 1851 was destroyed by fire in 1936.
The Edwardian era saw a flowering of the conservatory before it went into a long hibernation. Wealthy people lost interest in the conservatory as a status symbol as it became more affordable to the middle class, while the middle class found that the conservatory did not provide the comfort and energy‑efficiency they began to demand in their homes.
It is no coincidence that the modern sunroom began its revival in North America during the energy crisis of the 1970s. At the same time, people saw sunrooms, solariums, and conservatories as a way to use passive solar energy to help heat their homes. In fact, this is when Four Seasons Sunrooms was born. Four Seasons Sunrooms, in partnership with the U.S. Department of Energy, helped create the Brookhaven House to study the effects of passive solar energy heating.
From its extensive research in the solar thermal properties of its products, Four Seasons Sunrooms helped advance the technology of glass from heating homes with solar energy to blocking solar energy to create glass rooms that could be economically heated and cooled just like an ordinary room addition. Four Seasons continually advances the technology of insulating glass and regularly updates its glass with the latest glazing available to ensure you have the best and most thermally efficient sunroom, conservatory, or solarium available.
What you can expect from California Sunrooms Glass Room Additions
California Sunrooms Co. wants you to know what to expect with the addition of a glass room on your home. Be it a solarium, sunroom, conservatory, or patio enclosure, you want to be prepared and we can help.
Glass Room Design
Your glass room will be carefully thought out based upon:
Your Needs
Budget
Aesthetic Appeal
Desired Use of Space
Local Building Codes
Value Engineering
Sunroom Permit Process
Project drawing will be prepared by California Sunrooms and submitted to the governing authority in your area (City or County). The duration of the permitting process, and its costs, varies from city to city or county to county. The average time is ten (10) to fifteen (15) working days, although we are subject to the time frames and demands of your building department. We work hard to expedite this process. Once your project is approved, your installation may begin!
Glass Room Material Confirmation
The materials for your sunroom, solarium, conservatory, or patio enclosure will be ordered by California Sunrooms once the project is approved.
Sunroom Site Preparation
Preparation of the site where your sunroom will be installed will begin according to your approved set of plans. Our foundation foreman will normally contact you within 5 to 7 business days of project approval.
Unit Delivery
Depending on the type of unit you have chosen, delivery of your materials will typically be in two to three weeks after the completion of your foundation.
Glass Room Installation
Installation of your glass room normally begins approximately 1 week after the arrival of your materials. Our manufacturer trained technicians are professional and friendly; please feel free to interact with them about your project.
Glass Room Final Inspection
Upon completion of the sunroom installation, your installation technician will call the governing authority for your project to receive a final inspection. After the final inspection your technician will perform touch‑ups and do their clean‑up to complete your project.
Congratulations! It Is Time To Enjoy Your New Sunroom!
California Sunroom's Process of Designing and Constructing Sunrooms
With nearly 2,000 happy customers and sunroom, patio enclosure, conservatory and solarium installations, we've learned a great deal. We'll be sharing with you the primary knowledge you will need to know to make the right sunroom choice for your home.
There are three critical areas our sunroom experts initially focus on:
Sunroom Design
Sunroom Construction
Sunroom Manufacturer's Product
Sunroom Design
Our journey begins with the proper "Sunroom Design" for your needs and budget. One of our sunroom design experts will visit your home to discuss the model of sunroom, solarium, conservatory, or patio enclosure you would like to add. We will help you decide on your glass room's use, size, shape, and attachment area to your home. Involved in the sunroom design is also the consideration of doors, lighting, skylights, electrical outlets, space planning, heating & cooling, and help you choose which sunroom design will be the right one for you. We feature the most glass room designs of any other company, including the popular solarium, conservatory, and patio room. We also provide both glass roofs or solid roofs with skylights for all glass room additions to bring wonderful light into your home.
California Sunrooms' exclusive glass room design offer is a free service, and is greatly appreciated not only for its unique information, but for the fact that our glass room designers are there to help you, not try to sell you on a sun room plan. In fact they do not even carry purchase agreements. This is not about an instant glass room addition decision from some slick salesman; this is about the right glass room addition for your lifestyle and home! Our sunroom design consultants will give you a phone call the following day and let you know your total sunroom investment.
Next we will spend a few hours putting together your glass room drawings and proposal. We will invite you to our show home to review your proposal and to see firsthand the beauty of our glass room additions. To get your glass room project started we can only accept a thousand dollar deposit, and then we'll begin obtaining your permit.
Sunroom Construction
The second critical area of focus is your sunroom construction. California Sunrooms can build sunrooms on wooden decks but for the majority of our projects we build the highest quality glass rooms on concrete foundations which include a 12″ by 12″ perimeter footing, vapor barrier and full steel rebar grid drilled and tied into your home.
Our exclusive foundation design is what is typically needed for an all year round habitable sunroom, pato enclosure, conservatory or solarium addition onto your home. This is because California has expansive soils, and the bay area is in a "Seismic Zone Four". (Your home is built on a perimeter footing for this same reason).
Another area of concern will be the proper attachment of the sunroom, conservatory, patio enclosure or solarium to the wall of your home. We will usually install special flashing to insure against even the windiest of storms. Most of the Bay area is in a "Wind Exposure C" and that is why we design our extra strength roof beams into every glass room roof.
Sunroom Manufacturer's Product
California Sunrooms spent the first four years in business building a wide variety of sunroom manufacturer's products. Each manufacturer will tell you they are the best, and their products can initially look very similar. After years of research we found only one Sunroom Manufacturer to be the best for our clients needs. That company is Four Seasons Sunrooms, America's largest sunroom manufacturer. We will work with you and Four Seasons Sunrooms to build a sunroom that exceeds your expectations. Learn more about Four Seasons Sunrooms now.
How Much Will My New Sunroom Cost?
This is usually where most people start their search and is often the first question we hear. Of course, this is a natural impulse, but we hope that we've given you more to think about than just dollars and cents. A sunroom, conservatory, or patio enclosure is not a minor purchase like a candy bar or groceries. The glass room is your home; your castle. And whether you decide on a patio enclosure or sunroom, it will have a major impact upon your life and your loved ones' lives.
This will probably be one of the largest investments you make after the purchase of your home and it is going to affect the value of that home now and in the future. A glass room investment will affect not only your enjoyment of your home, but its intrinsic value and its value on the open market should you decide to sell it and move.
Our files are full of people who have purchased a Four Seasons Sunroom and, for one reason or another, have sold their home and moved. Those people miss their sunroom so much that they often build another sunroom, solarium, conservatory, or patio enclosure on their new home, even if the home already has more than enough space.
Consider this:
50% of homeowners say they are spending more time at home than they were just two years ago.
80% of homeowners say it is important to have an outdoor living space for relaxation.
35% of homeowners have finished an outdoor room ‑ patio room, patio enclosure, sunroom, solarium, conservatory, etc.
34% of homeowners plan to add an outdoor living space in the next two years.
A sunroom, solarium, or conservatory, because it is a real year‑round living space, adds real value to your home. Be sure that any room addition you plan for your home can be used 365 days a year or you may find that the room addition you spent so much money on actually DE‑values your home on the open market.
Sunroom Value and Appreciation WorksheetSo, how much will your glass room cost? To appreciate the value of your new sunroom, solarium, conservatory, or patio room, you have to consider the cost of your existing home. For your convenience, we've included a simple worksheet. By completing this worksheet, you'll have a good idea of the current resale value, per square foot, or the home you live in today as well as an idea of the historical rate of appreciation (increase in value over time) of that space.
By completing the Value & Appreciation Worksheet, you will understand the value of every square foot of your home. If you happen to have 12‑inch ceramic or vinyl tiles anywhere in your house you can look at one of those and know exactly how much that little 12‑inch square of space is worth. No wonder many people consider real estate the safest investment around!
Now you also have an idea of how much each square foot of your new sunroom, solarium, patio enclosure, or conservatory will be worth as well. Of course, you most likely don't plan to sell your home immediately after building your new glass room addition, but logic would predict that your home and your new glass room, will continue to appreciate (become more valuable) in the future. Every day your home appreciates, you'll be enjoying you new dream sunroom. The value of that experience? Priceless!

Fully Transferable Warranties on Sunrooms, Solariums, Conservatories, & Patio Enclosures
California Sunrooms Co. is so confident in the quality of our sunrooms, conservatories, solariums, and patio enclosures that you won't need any of the warranties below, yet we stand behind the best warranties in the industry. Your glass room's frames, roof, windows, spacers, and craftsmanship are all covered so you can enjoy peace of mind and confidence in the room you'll enjoy most.
Four Seasons Sunroom warranty is fully transferable!
ConservaGlass Plus™ warranty is fully transferable!
Giving You Peace of Mind and Saving You Money
There is no additional charge for the Four Seasons Sunroom warranty. We believe you shouldn't have to pay extra for assurance ‑ in fact, assurance built into your glass room addition. Home improvements should always be just that…an improvement! You will never be stuck with an unsatisfactory sunroom, solarium, conservatory, or patio enclosure.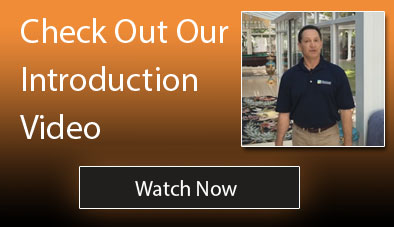 California Sunrooms Co.
Walnut Creek Show Home
(Appointment Only)
Phone: (925) 270‑0827
Office Hours
| | |
| --- | --- |
| Monday | 10:00 am – 6:00 pm |
| Tuesday | 10:00 am – 6:00 pm |
| Wednesday | 10:00 am – 6:00 pm |
| Thursday | 10:00 am – 6:00 pm |
| Friday | 10:00 am – 6:00 pm |
| Saturday | 10:00 am – 6:00 pm |
| Sunday | Closed |
Sunroom & Patio Cover Review Sites
Our Yelp Sunroom Review Site
Like Our Facebook Page
Review us on Google +[feather_share]